The bullet that missed by Richard Osman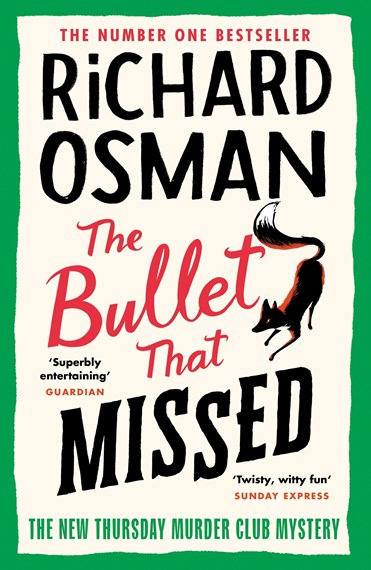 Richard Osman has done it again with the third in his series, being just as entertaining and quirky as the Thursday Murder Club and The man who died twice. The four pensioners are faced with a 10 year old murder case. Where is the body of the young television presenter who was chasing down a story about money laundering?  Then there is a new mystery to unravel and Elizabeth is faced with a dilemma from her past – will she kill or be killed?
As always the plot rattles along with many funny and sometime poignant moments as the four retirees bring all their intelligence and special abilities to solve the mysteries. There is danger, action and excitement, all making the reader eager to turn the page to find out what is going to happen next.
This is a cosy mystery that is very enjoyable and will leave readers hoping for more in the series.
Themes: Mystery, Detectives.
Pat Pledger