The wild dead by Carrie Vaughn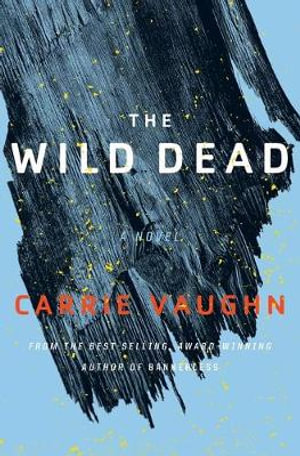 Fans of the Philip K. Dick Award–winning Bannerless will be pleased to see Investigator Enid once again, this time trying to solve a mystery in a remote community. Set in a dystopian future where society has collapsed, small towns have sprung up along the Coast Road. Resources are strictly rationed and birth control tightly managed. Enid of Haven sets out with trainee Teeg, to mediate a dispute about the preservation of an old building in a distant settlement. When they arrive, they are confronted not just with the case they were sent to fix, but the body of a young woman has been found on the shore. She is an outsider, living in the wild, and has been murdered. Enid is determined to discover the truth even though Teeg argues that it is not their business.
In many ways discovering who murdered the young woman is secondary to the philosophical questions of ensuring that the truth be told, and that people are treated with kindness. Enid is not a woman who takes the easy way out. Her conscience demands that she is utterly sure of what has happened. She is not prepared to pin the murder on the most obvious suspect and travels inland through dangerous country seeking the murdered woman's tribe. This leads to dissension between her and her partner Teeg.
The issue of ensuring that societies can provide for themselves by minimising population growth is also explored. A family unit must prove themselves capable of contributing to the greater of their community good as well as look after a child before being given a banner that allows them to have a baby. Enid finds that in the settlement where the young woman has been murdered, old hurts about birth control must be investigated, while in the wild she finds a society with no birth control just managing to hold itself together.
This is thoughtful dystopian fiction that will be enjoyed by readers who enjoy thinking about what society would look like if everything had broken down. The wild dead could be read as a standalone, but readers will enjoy the growth of Enid as a mentor and leader if they have followed her coming of age in Bannerless. I look forward to another novel in this series.
Themes Dystopian fiction, Science fiction, Murder, Birth control.
Pat Pledger