The man who died twice by Richard Osman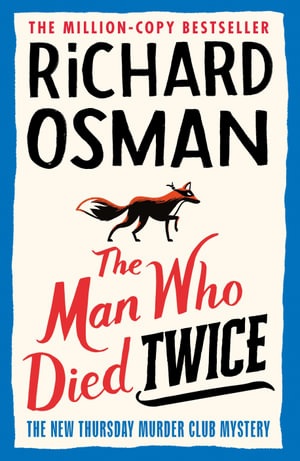 Those who enjoyed The Thursday Murder Club, as I did, will welcome The man who died twice. Elizabeth's old colleague and ex-husband turns up at the retirement home living in a safe house and enlists her aid to stay hidden from a mobster, whose diamonds have been stolen. Elizabeth of course enlists the help of the old gang, Joyce, Ibrahim, and Ron, and together they face a killer and must solve a murder.
Readers familiar with the first book will be happy to see more of these retired sleuths. Elizabeth, exceptionally canny and intelligent, leads the group, while Joyce narrates what is happening, and this time, comes into her own, making some remarkable insights. Ibrahim, who is mugged, struggles to leave his home; Ron is still a risk taker and even involves his grandson Kendrick, while Bogden shines. Chris, Donna and Patrice also have a role to play.
The writing is witty and amusing and Joyce's entries will have readers laughing out loud, while the action moves along at a swift pace, with more violence than in the first book. I was kept guessing about what the Thursday Murder Club participants would come up with next and just who they could trust. Their constant friendship and regard for each other stood out while they all used their various skills to solve the mystery. Could they ensure that Ibrahim's mugger went to gaol, and would Ibrahim ever leave his home again? How could they catch the murderer and get rid of the mobsters? And what happens to the diamonds?
An easy to read, humorous story that is sure to be as popular as the first in the series, and fans will be clamouring for more to be written.
Themes: Murder, Theft, Secret Service.
Pat Pledger