The Thursday murder club by Richard Osman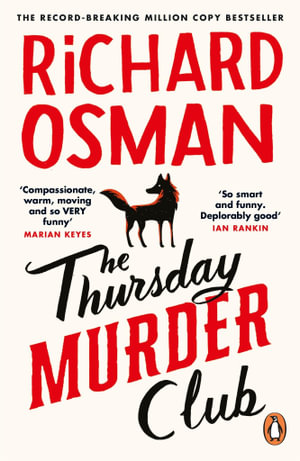 A group of four meets every Thursday to revisit cold cases. Worldly wise Elizabeth their leader was once involved in the secret service and is able to gain access to the most extraordinary people and information. When the builder of their retirement village is found murdered, an opportunity too good to pass up presents itself: a real murder to investigate.
An astute and funny look at life after retirement, Osman delivers his characters with an archness that is salutary as well as excruciatingly funny. Self deprecating retired nurse Joyce is the diary keeper, Ron, a former labour leader and troublemaker is forthright and does not take no for an answer, while Ibrahim is a retired psychiatrist with a house full of files. Each of the four brings a different set of skills and abilities to the group, and a few days later, Ventham the owner of the village is also murdered, right in front of their eyes.
And then the new builder, Bogdan, takes Elizabeth to show her what he has found in the cemetery and was told to remove.
Osman creates a marvellous scenario. The young constable who lectures the villagers on personal safety is drawn into their circle, and Elizabeth and the others get her on the investigation team at the local police station. A priest comes to the village meetings, concerned about the razing of the cemetery on the adjacent land, bought to extend the housing, while Ron's son is a former boxer, and it is his photo that is found at one of the murder sites.
And the relationship between PC Donna and her boss, Chris, tingles with possibilities. The mix is intoxicating, the threads numerous and the writing thunders along, taking the reader happily along for a joyous ride.
A second outing for this group, The man who died twice has been recently published.
Themes: Murder, Retirement homes, Old age, Corruption, Humour, Crime.
Fran Knight