I kissed Shara Wheeler by Casey McQuiston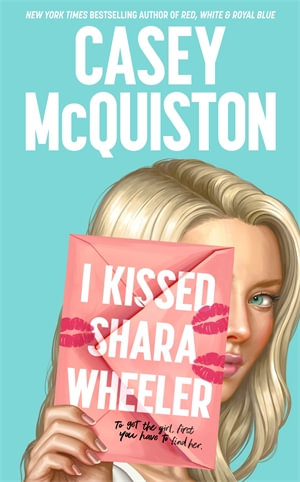 After her moms move from California to a small town in Alabama Chloe Green is trying to navigate her way though her last year at Willowgrove Christian Academy, determined to be the valedictorian. Her biggest opponent is Shara Wheeler, the school's golden girl and daughter of the principal. Then Shara disappears a month before graduation, after she kisses Chloe. Desperate to find Shara, Chloe hunts down clues to her disappearance, discovering on the way that Shara has also kissed her boyfriend, football jock Smith, and the bad boy next door, Rory. She leaves behind little pink notes for all three to find in unlikely places with clues to where she is hiding. As the trio start to follow the cryptic leads, Chloe begins to discover that she does not know everyone as well as she thought.
The book begins with a note to the reader that to include 'the good parts and the bad, the funny and painful' of being a teen from the South or from a Southern Baptist or Evangelical Christian background, there are 'elements of religious trauma and homophobia.' However, the mystery of Shara's disappearance will intrigue the reader and Chloe's snarky point of view is a joy to read. It is fun to follow the trio trying to work out what Shara means, getting to know her better on the way. There are break-ins, crawls through air vents and teen parties, all keeping the reader glued to the page.
But the strength of this story lies not just in the humour of the dialogue and the mystery but in the strong characterisation of Chloe, Smith, and Rory, as well as a supporting cast of teens, all fleshed out and believable. The friendship that grows between the unlikely trio, the understanding that Chloe's best friend Georgia shows and the relationships that grow around the theatre group feature strongly and feel real.
This romantic/comedy/mystery is a coming-of-age story that teens are sure to enjoy. Mystery lovers of A Good Girl's Guide to Murder by Holly Jackson and Inheritance games by Jennifer Lynn Barnes could enjoy this as well, while older readers might enjoy House in the Cerulean Sea by T.J. Klune.
Themes: Coming of age, LGBTQI people, Romance, Friendship, Missing persons.
Pat Pledger