The house in the Cerulean Sea by TJ Klune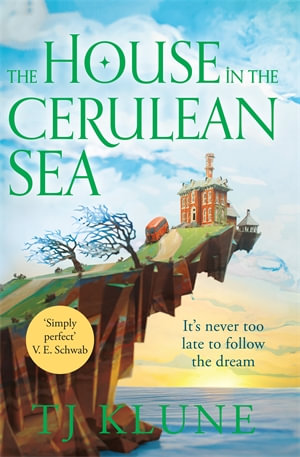 Linus Baker is a quiet man, living a solitary existence with his cat Calliope. He is employed as a case worker by the Department in Charge Of Magical Youth (DICOMY), investigating government orphanages that house children with magical abilities. When Extremely Upper Management sends him to the island of Marsyas to undertake a probe on the children's well-being and the suitability of the manager, Arthur Parnassus, he discovers that the children all have complex magical abilities, and that Arthur is hiding a secret. As he gets to know the children, he begins to appreciate their powers and recognise that love that can be found in this unusual family. The reader is left asking whether Linus will recommend to Extreme Upper Management that the children in this orphanage stay with Arthur where their magical powers will be nurtured.
Each of the characters is fully realised and very engaging. Linus is very uptight when he first arrives, but the caring atmosphere of the island brings out the best in him. He encourages the children in their dreams and even manages to discard his tie and dress up as an explorer and play a game with them. Arthur is a gentle father figure and the growing relationship between Linus and him is sensitively handled by Klune, a previous winner of the Lambda Literary Award. The children are wonderful. Talia is a gnome who loves gardening. Sal is an extremely shy boy who has been abused in previous placements but who can write wonderful stories; Theodore who is a wyvern, guards his hoard, especially Linus' buttons; Phee is a forest sprite while Chauncey is an unknown who longs to be a bellhop. Lucy, short for Lucifer, is a six-year-old with dangerous powers and was described by Extremely Upper Management as the Antichrist.
There is sparkling conversation and subtle humour, leaving the reader feeling good and wanting to know more about each of the people on the island. However serious issues are threaded throughout the novel. Klune examines the fate of children who are considered dangerous and do not fit into what society considers the norm. He demonstrates how easy it is to allow bigotry and stereotypes to dominate a group but that there is always hope especially if just one person will stand up for justice.
The house in the Cerulean Sea won the Alex Award and the Mythopoeic Fantasy Award in 2020 and is sure to appeal to readers of fantasy.
Themes: Islands, Orphans, Orphanages, Social workers, Family, Difference LGBTQI people.
Pat Pledger