Ways to grow love by Renee Watson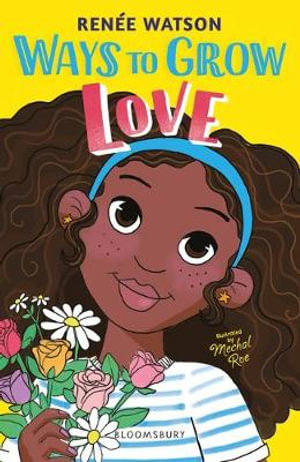 Ryan Watson is a young girl approaching summer holidays before beginning Year 5. Her family are loving and warm and they are waiting on the arrival of a new sister. Ryan is both delighted and impatient for the changes that will follow the arrival of the new baby. While she waits and her mother rests, she must cope with changed holiday routines and overcoming fears related to the church camp that she is now old enough attend. Ryan is a delight - thoughtful and responsible and keen to make her parents proud. Her family are hardworking, salt-of-the-earth folk and this is just an insight into a moment of time that impacts them all – but seen through the eyes of the young Ryan.
The delight of this book is the gentle understanding of a family that are church-attenders, of a different cultural heritage and whose work circumstances are different (Ryan's father is a shift-worker). These differences help readers to recognise diversity and realise that not everyone in the world is the same. The fears and friendship concerns for Ryan will connect with young readers. No issue in the book is big, but for a young child these are the things that they encounter – struggles with an older brother, missing time with a parent, wanting to be a 'best friend', overcoming fears, and with a touch of humour, Ryan's desire to be helpful means that she also over-consumes pickles! Young readers (aged 8-11) who desire an uncomplicated story will enjoy this book.
Themes: Family, New child, Love, Friendships, Church life.
Carolyn Hull