Vespertine by Margaret Rogerson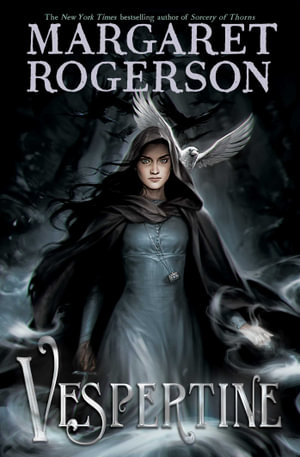 Artemisia is a girl training to be a Gray Sister, one of an order that helps souls to pass on. She is troubled and lonely and must deal with whispers about her past and her scarred hands. When the convent is attacked by soldiers who are possessed by spirits, she is forced to defend it by awakening a revenant that had been imprisoned in a saint's relic. As she faces danger and dark mysteries, she gradually gets closer to the revenant, while struggling to overcome another ancient and very powerful spirit who brings death to her world.
Artemisia's actions in battle guided by the revenant Rathanael bring her recognition that she does not want. She begins to have a following of people who call her a saint and believe that she can save them. She also discovers that she has loyal friends in Marguerite, Charles, and Captain Enguerrand, all willing to put their lives at risk to help her in her task of finding out what the priest Leander was trying to do.
Told in the first person by Artemisia, readers will learn about the horrors of her childhood, the kindness of Mother Katherine at the convent and the growing understanding between her and the revenant. She must accept that she is a vespertine, one who can control a high relic if she is to save her world. It is easy to think of her as a Joan of Arc figure, a young woman who could lead armies and who is considered a saint.
Rogerson has been recognised for her novel Sorcery of thorns (Best fiction for young adults 2020) and Vespertine is equally as engrossing. Readers who enjoyed reading about nuns in Robin LaFevers' His fair assassin series, and Maresi by Maria Turtschaninoff, will want to pick up Vespertine, while those who liked Naomi Novik's Scholomance series will enjoy reading about another young heroine.
Themes: Nuns, Ghosts, Good and evil, Friendship, Saints.
Pat Pledger