Tokyo ever after by Emiko Jean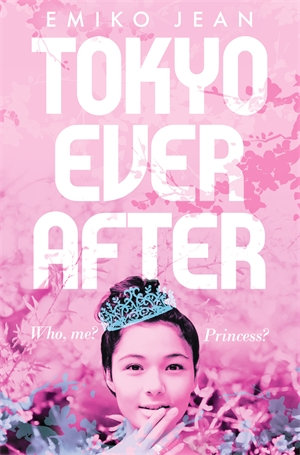 The chance discovery of a tender note in one of her mother's books leads Izzy and her friends to connect the dots, and amazingly Izzy discovers her unknown father is actually the Crown Prince of Japan, which of course makes Izzy herself a princess! It sounds cliche, and the opening pages with their descriptions of Izzy's Asian Girl Gang are particularly brash and upbeat, but the story develops well and the reader is drawn in, especially as Izzy is such a warm and likeable character, a person who 'leads with her heart'.
Izzy goes from being the out-of-place Japanese American teenager growing up with her single mum in California, to being the out-of-place American Princess Izumi trying to adjust to royal life in Japan, when she travels to Tokyo to meet her father. Emiko Jean provides descriptions of Japanese life, food and culture that enrich the story and add another level to what would otherwise be a light read.

It's a lot of fun; there's a bad boy cousin who befriends her, horrible enemy Shining Twins, and a scowling but enormously attractive body-guard who has romantic potential. And maybe, her father, the Crown Prince of Japan, still holds a candle in his heart for her mother.
Readers who enjoy this book will be pleased to know that there is the promise of a sequel in 2022.
Themes: Japan, Identity, Conflict of cultures, Romance.
Helen Eddy