The woods are always watching by Stephanie Perkins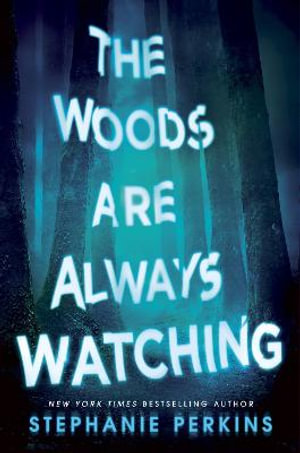 Perkins gradually builds up the tension as two best friends, Neena and Josie, go on a three-day hike deep into a national forest. It is a last chance for the two girls to be together, before going their separate ways to college, and even though they are very inexperienced hikers, have decided that they can do it. But the girls face more than just the trials of carrying a heavy pack, breaking in hiking boots and trying to navigate the right paths, there are other dangers in the woods.
The story is divided into three sections: Together, Apart, Together. In the first section the reader is introduced to the two young women, and it is easy to get to know them, their strengths and weaknesses and the strong bond that they share. Perkins' clever writing ensures that an atmosphere of unease increases as they struggle with the difficulties of hiking. Then wow! The horror is all there when the pair are separated and the secrets that the trees have been hiding are revealed. Finally together, even more terror is faced.
This is not for the faint hearted, but readers who love horror and enjoyed Perkins' first horror story, There's Someone Inside Your House, will not be able to put this one down. Its strong themes of survival and friendship make for an enthralling read. Be not far from me by Mindy McGinnis is another book, with its similar theme of survival against all odds in the woods, that should also appeal.
Themes: Horror, Survival, Friendship, Hiking.
Pat Pledger