The way from here by Jane Cockram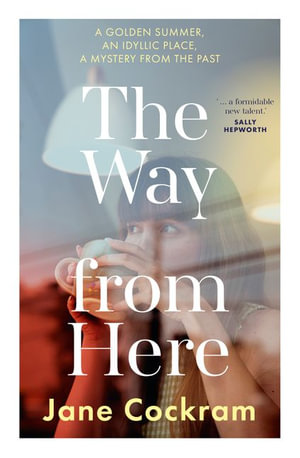 I was drawn to The way from here because it promised 'a mystery from the past' on the front cover, and following a friend's recommendation, I picked it up and was not disappointed. The mystery gradually unfolds, revealing family secrets from the past about her grandmother, mother, and sister.
After the sudden death of her sister Susie, Camilla is given a bundle of letters that directs her to scatter her ashes in various parts of the world. The first letter grabs the reader's attention giving an insight into Susie and her life. The second letter sends Camilla off to London to view a painting of a horse in the National Gallery, and then the third letter has her travelling to the beautiful French Ile de Clare, where she finds more strange events to puzzle over before moving to a manor house in Devon. The settings are vividly described and leave the reader wishing to travel with Camilla.
This is a story about three generations of women, Nellie, Margaret, Susie, and Camilla all having secrets which have been kept from their families. The story is written from the viewpoint of Susie, telling her story set in 1998 when she has left the family farm to travel overseas, and of Camilla set in the present day following her as she reads the letters. Margaret, their mother, also gets to give her viewpoint of living in London in the 1960's as does Nellie towards the end of the story when all is revealed. It is beautifully written and makes a compulsive read, with its themes of family, grief, secrets, truth, and love.
Fans of mysteries will be drawn to it, and may be surprised at the twists and turns, while readers who enjoy family sagas are sure to find it compelling.
Pat Pledger