The Very Hungry Caterpillar and Father Christmas by Eric Carle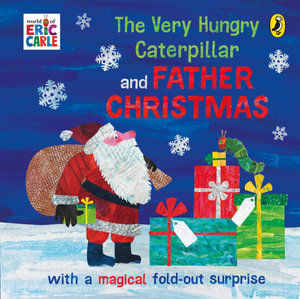 Even though our children might be fast asleep on Christmas Eve, there is one person who is extremely busy. First he has to dress in his warmest clothes, feed his reindeer so they can manage their long night, and fill the sleigh with presents. And this year there is a special helper. But will he make the journey too, or will he be left behind?
This is a charming story for our youngest readers as they settle down on this night of nights, and they will enjoy looking for that special little helper on each page. The Very Hungry Caterpillar is a classic character, integral to the reading development of our children, and to team it up with the iconic Father Christmas has to be a winning partnership that will please parent and child alike.
Themes: Board book, Christmas, Father Christmas.
Barbara Braxton