The unheard by Nicci French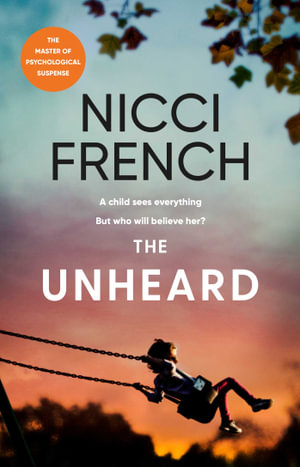 I hadn't read a novel by the husband-and-wife team Nicci French for quite some time, and now, after finishing The unheard in two sittings, I realise that I have been missing out on well written, suspenseful books. In The Unheard, the duo tackle the dilemma that Tess, a single mother, recovering from a divorce, faces. Her daughter Poppy has started to show disturbing signs of having witnessed a murder:
'He did kill. Kill and kill and kill.'
She has drawn a woman falling from a tower, is wetting her bed and using inappropriate language. Tess is determined to protect Poppy at all costs. Her visits to the police are fruitless and her ex-husband Jason is not sympathetic, believing that she is exaggerating Poppy's distress. When a young woman falls from an apartment building, Tess is certain that there is some connection with what Poppy may have witnessed.
Tess narrates the story, and the suspense is drawn out with the reader learning more about her marriage, the character of Jason, her ex-husband, her new partner Aidan, and that of the young woman who died. Tess doesn't know who to trust and the reader doesn't know whether she is a reliable narrator, or an overprotective mother. However, she is relentless in her pursuit of what she believes Poppy has witnessed, while the reader is bamboozled with red herrings, twists and turns and different suspects until an unexpected conclusion to the mystery.
I am not normally drawn to mysteries set in a domestic setting, preferring police procedurals, but I couldn't put The Unheard down and will certainly be reading more books by this writing duo.
Themes: Murder, Thriller.
Pat Pledger