The man with the silver Saab by Alexander McCall Smith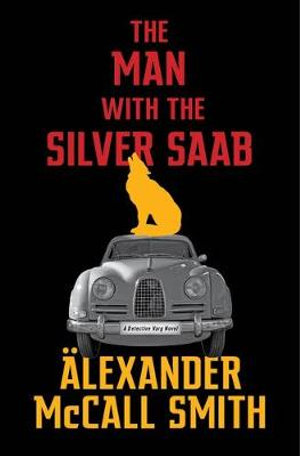 Detective Ulf Varg has returned for his third novel-length escapade. The creation of prolific British author Alexander McCall Smith (The No. 1 Ladies' Detective Agency and 44 Scotland Street), Detective Varg is back for another perplexing and perhaps trifling crime investigation.
Detective Varg is a very likeable character. Unlike so many of the angry, broken and functioning alcoholics that people contemporary crime fiction, Detective Varg is a calm, ordered and cultured intellectual. He enjoys modern Nordic art, teaching his deaf poodle Marten to lipread and driving his ancient silver Saab. As a member of the Department of Sensitive Crimes in the Swedish city of Malmo, Detective Varg is responsible for solving some of the police's most baffling offences. In The Man with the Silver Saab, Detective Varg and his trusty team are approached by an art historian who reports that he is the victim of a series of trivial and bemusing crimes. Before he knows it, Detective Varg is drawn into a serious investigation where he may just lose his career, his dog and his heart.
There is a reason that McCall Smith has spent decades as a popular and successful author; his writing style is straight forward and always humorous. There is nothing Scandinavian noir about the Detective Varg series; the plots are light, witty and easy to read. McCall Smith's characters do have a tendency to ramble on unnecessarily and avid readers of the crime genre may find the plot structure of this novel a little unusual. Nevertheless, The Man with the Silver Saab is an undemanding and entertaining read.
Themes: Crime, Mystery, Humour, Detectives, Sweden, Dogs.
Rose Tabeni