The light in everything by Katya Balen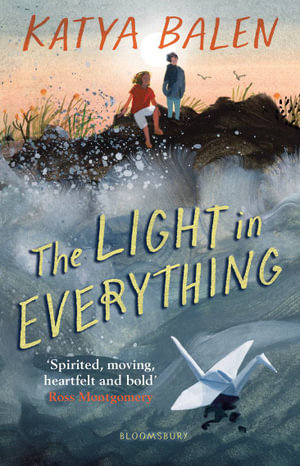 This is an intensely powerful story with great heart. It almost brought me to tears as we look inside the emotional struggles of the two main characters who are dealing with big issues. It is a dramatic story and yet a hopeful story. Tom is wrapped in quiet and debilitating fear that has bound him and has made his life miserable. He has every reason to be impacted by his family history, but it does not change the tension of his life. Tom is then thrust into the maelstrom of a new family context and dynamic when his mother starts dating Zofia's father. Zofia is a tightly wound spring of exuberance, noise and activity – and she is incredibly intense. They are polar opposites, but are forced together in an uncomfortable new family arrangement, formed because of the love between their parents and the impending arrival of a new baby. Neither Tom or Zofia are ready to deal with all the changes; fear washes over them in different ways. Tom is battling his giant-sized fears and struggles with the dark, and Zofia is just angry all the time. And it seems that the baby will not have an easy entry into their beachside world.
Because this book deals with emotional trauma and anxiety and mental health issues it needs to be read by slightly older readers than the age of the characters themselves. It is told through the voices of the two main characters and readers have the opportunity to empathise with each of them as they struggle. The new baby's tenuous hold on life draws the family together, but not without some intense moments of struggle. Because of the psychological insight into fear and its manifestations this is a book for readers with a mature outlook. There is hope though and fear does not overwhelm them ultimately.
Themes: Anxiety & Fear, Family, Family violence, Emotional trauma, Babies, Ocean swimming.
Carolyn Hull