The Leviathan by Rosie Andrews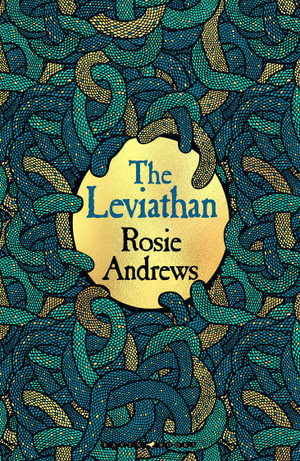 "She is awake."
So begins The Leviathan, an atmospheric and deeply unsettling debut by author Rosie Andrews. Set in one of the most turbulent periods in English history – the Civil War of 1642 to 1651 – The Leviathan tells the story of reluctant soldier Thomas Treadwater, who makes his way home from battle to a family and community in crisis.
Summoned by his sister Esther's increasingly urgent letters, Thomas arrives at the family's farm to find his father gravely ill, their livelihood on the brink of ruin and a sister caught up in religious zealotry. To Thomas' shock, witchcraft is being investigated in his small town and his sister is the one pointing the finger. As Thomas strives to unravel the complex intertwining of events, personalities and relationships, he begins to realise that his preconceived notions of what is real and possible are about to be shattered.
Told from two perspectives at the prime and the end of Thomas' life, The Leviathan is a horror novel that expertly combines the supernatural with the historical reality. Andrews' medieval England is dark and chilling and the language and setting used is faultless. At heart a mystery novel with a fantastical twist, The Leviathan is a tense and slow-burning story which ends with a superb twist.
Themes: Historical, Horror, Fantasy, Mystery, Medieval, Witchcraft, Religion, Evil, Family, Identity.
Rose Tabeni