The last woman in the world by Inga Simpson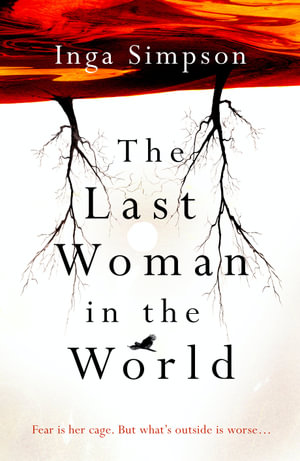 Rachel's home and studio is her creative space. Fortified against the outside world, protected by cliffs and the river, surrounded by bushland, it has survived bushfires and dodged the pandemic. Here she forges her glass masterpieces drawing inspiration from the natural world around her. Here her self-sufficiency and routines control anxiety and keep her from a very dark place. With the help of her sister she has been able to build a secure life for herself. All that is shattered when a woman with a baby hammers on her door, frantically asking for help as people are dying everywhere. Not a pandemic this time but panic and fear followed by an 'emptying out' and death. Hannah and baby Isiah are from the nearby town where everyone has died and they find that all communications have ceased. When Isiah becomes ill with a fever they set out upriver to find Monique, Rachel's sister who is a doctor who will have the antibiotics he needs. As they journey through the Australian landscape the scars of bushfires and climate change are balanced against the beauty and details of nature like the marks on the scribbly gum trunks, or the crimson rosella leading them on. Rachel's habits of a capable person from a capable family enable her to find the resilience at her core and the women's survival instincts carry them forward. As they journey on they face a maelstrom of horrors and challenges that dwarf anything that has gone before but the brutal events are balanced by the wonder of our world and art along with the notion that, in the words of the Joni Mitchell song 'You don't know what you've got. 'Till it's gone'. Rachel is the last woman in the world you would think could show such strength and resilience but with responsibility comes selflessness and courage.
There is much to think about in this sensitive and thoughtful novel. The poetry of Mary Oliver is mentioned and it is worth following up.
Themes: Disaster, Survival, Climate change, Resilience.
Sue Speck