The heron's cry by Ann Cleeves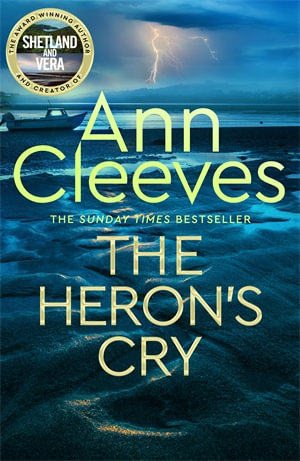 Detective Matthew Venn is called to an arts community in a nearby village in the North Devon precinct of Barnstaple where he works. A number of artists work in studios supplied by local philanthropist, Francis Ley. He lives in the big house, while he rents out the cottages and sheds for private work. The peppercorn rents gives these people a place to work, and one of the cottages is rented by his niece, Sarah and her husband in return for farming the property.
One of the artists, glass blower Eve, stumbles across her father's body in her studio, murdered with a shard of her glass, setting in motion a procedural crime novel revealing the amount of foot work the detectives do in building a case. Matthew's two officers, Jen and Ross are filled out more in this story: we find Jen drunk at a party held by a newly arrived resident and her husband, a party where Ley tried to talk to her, but she went home. Ross, an ambitious police officer is learning all the time, taking in details, but a little exasperated by Matthew and his techniques. All is fascinating, the quirks of all involved revealed and dissected, and when another murder occurs, using the same methodology, Venn and his team must take urgent steps. Roger, the CEO of a organisation which seek to protect patients' rights, has links to a suicide at his previous workplace, and here he gains the ire of a family whose son has jumped from the cliff and drowned. Venn and his co workers, interview and reinterview, check out cars, houses and alibis, all intriguing, until the end comes like a battering ram. The truth is heart stopping, and the work done by one man manipulating would be suicides to their graves an appalling concept to take in.
Ann Cleeves' writes so convincingly that the North Devon countryside and its people seem as familiar as does Vera Stanhope and her surrounds in Newcastle.
Themes: Crime, North Devon, Artists' communities, Suicide.
Fran Knight