The Dictionary of Lost Words by Pip Williams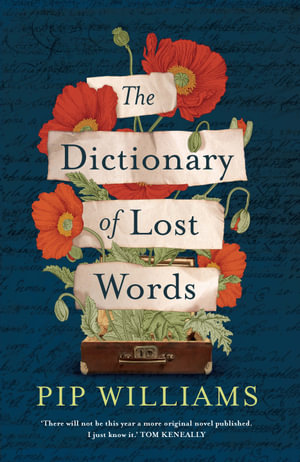 An aunt of mine had a large collection of books that tumbled around in huge cedar bookcases along the hallway of her bohemian cottage in the Blue Mountains. As a child, I coveted these repositories of life, stories, people and places, not the least her stash of first edition Penguins and on the bottom shelf, her twelve volume Oxford English Dictionary. I imagined them in my bedroom, my own personal reference to anything at my fingertips. It was a heady dream until my aunt had children of her own, and my entitlement to the books was snuffed out. I felt a deeply dramatic sense of loss.
The Dictionary of Lost Words is an intriguing story of the curation and publication of the first edition, twelve volume Oxford English Dictionary, as reported by protagonist Esme Owen. While a small child she spent many hours under the sorting table in the Scriptorium, where one day she came across a wayward word – 'bondmaid'. She purloined the slip, unaware of just how important it was to both the dictionary and society. Fuelled with emotion, the word represented the condition of many women in a variety of ways, and it led to Esme's collation over the following decades of 'women's words'. With Lizzie the kitchen maid, Esme regularly visited local markets to seek out language of the female traders.
Beyond Oxford, the lives of all Britons were impacted by huge social changes represented in part by the growing women's suffrage movement. Then the Great War erupted, and her cosy protected lifestyle was threatened by frightening changes.
This is in part, an authentic account of James Murray and the team that compiled the first edition OED, appealing on many levels to lexicographers, philologists, etymologists, other language experts as well as readers who just enjoy a good tale. Esme's life viscissitudes inject intersecting narratives through the female characters, whose stories provide human interest and a fascinating slice of women's history, largely ignored by historians until the latter part of the 20th century.
Themes: Historical fiction, English language, Womens' history.
Jenny Watts