The city of Zirdai by Maria V. Snyder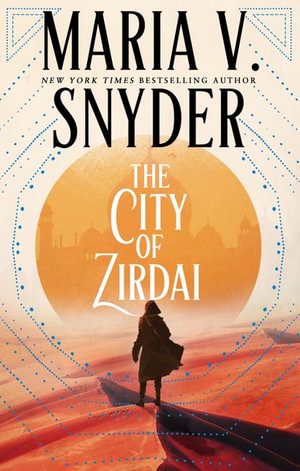 Following on from the first book in the series, The eyes of Tamburah, Shyla faces huge challenges as the Invisible Sword begins to try and free the people in the city of Zirdai. Shyla is faced with many problems as she begins to learn of the challenges of being a leader, facing division in the group and trying to gain the trust of its members. With the evil Water Prince and grasping Heliacal Priestess both determined to gain the powers of the eyes of Tamburah, Shyla and her group must devise a plan to save the city of Zirdai.
Fans of the first book, as I was, will be thrilled with the second in the series. The hot, dry world that Snyder has described comes alive in this book and the many levels of the city are vividly described. Shyla grows from an isolated researcher to a tenacious leader and the growing romance between her and Rendor will satisfy those readers who like some romance with their fantasy. Members of the Invisible Sword, especially Jayden, Gurice and Mojag are great supporting characters, while the action will keep readers turning the pages to see what is going to happen next.
The intrigue, treasure hunting, betrayal, heartbreak and a cliff hanger ending all make for a great story, leaving the reader wanting to immediately read the next in the series.
Themes: Fantasy, Magic, Archaeologists, Precious gems.
Pat Pledger