The Charleston scandal by Pamela Hart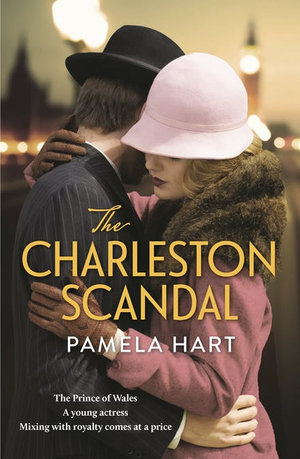 Fans of The Crown? Then you will definitely be a fan of Pamela Hart's new book The Charleston Scandal. I love historical fiction especially when the author makes you think you're actually there in the era they write about. Being a fan of Pamela Hart and a massive fan of jazz in the roaring 20s, I was looking forward to reading this and it did not disappoint.
The Great World War has ended and we are taken into the Roaring 20s Jazz era.
The Charleston Scandal is a story about a girl from Australia, Kit Scott and a lad from Canada, Zeke Gardiner, who travel to London to follow their dreams of being actors and dancers on stage in the West End. They both get cast in a show alongside each other as partners. We follow their stories of their past and present and the adventures they have and survive in an era so different from ours. Kit and Zeke have a great chemistry between each other but they both have said they will remain as friends because they working together.
Kit Scott whose real name is Katherine Scot, has left her family and home in Sydney to follow her dream to be on stage. She is the daughter of Agatha Scott (from a well-known prominent family) who left England to marry and The Dean of St Andrew's Cathedral in Sydney. Her parents did not want her to become an actress, it is something high society does not do.
Zeke Gardiner moved to London from Canadian province of British Columbia. He was leaving behind his mother who was in hiding from her abusive husband. Zeke travelled to another land to find work and support his mother by sending her money to pay her rent with the vision that she will follow him to London as soon as he could afford it.
Once in London, Kit and Zeke are thrust into a world of poverty while also trying to find steady work. We read about them mixing with high society and the world of the stage while at the same time mixing with the greats of that time. They meet and befriend Noel Coward, Fred Astaire and his famous sister Adele, as well as Royalty.
The Charleston Scandal is a great easy read which any historical fiction lover will enjoy learning more about the Jazz Era and the way different people lived in the past. We learn about the diverse group of people and the way the world looks upon them.
Now I feel like dancing, where are my jazz albums . . . 
Themes: Jazz, Dance, Royalty.
Maria Komninos