Star Wars: The Mandalorian: Guide to season 1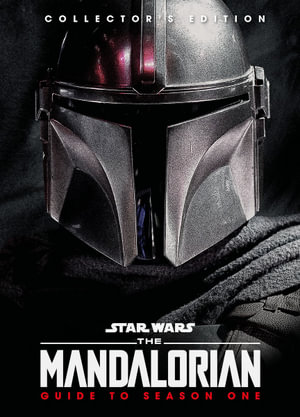 Star Wars: The Mandalorian is a dramatically presented guide to the Season One television series which can be viewed on the Disney+ Channel. The book is a stunning photographic record of the production and features detailed information that covers the plot, settings and what took place behind the scenes. The Content page entices the reader with chapter headings of: The Story So Far, Season One, Characters, Locations and Means of Transport. The episode summary pages give a brief snapshot of the first series as a quick reminder for the reader of happened in each episode. It then leads into a detailed explanation of who the Mandalorian is and the history behind the character. At the end of each chapter are Behind the Scenes snippets which will intrigue the reader especially the photographs of how the Child was manipulated by puppeteers. The Means of Transport section with large glossy photographs followed by brief explanations will captivate those who are fascinated by the machines used in the series.
Fans of Star Wars will be thrilled to either purchase or receive as a gift, this latest edition to the Star Wars phenomena.
Themes: Star Wars, Collector's Edition, Television Series.
Kathryn Beilby