She gets the girl by Rachael Lippincott and Alyson Derrick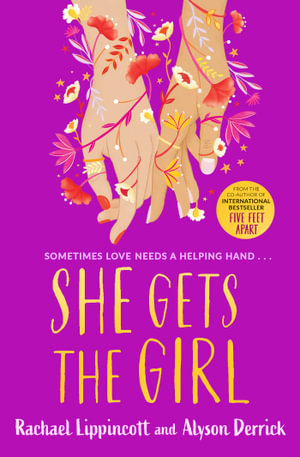 'Alex is headstrong, with a dash of chaos and a lot of flirt.'
'Molly is completely in love with the impossibly cool Cora. She just....hasn't actually talked to her yet.'
An absolutely heart-filled, warm, cosy hug of a book, with always necessary and completley beautiful LGBTQIA+ rep.
Alex and Molly, polar opposites - Alex with her chaotic ways, Molly with her organised structures. Alex, always struggling to open up to the girl she loves, though trying to prove that she's not a selfish flirt, like her ex suggests (though I firmly maintain she never could've been!) Molly, head over heels for Cora, but not being sure about how to even approach her. Enter Alex, who hatches a plan to help Molly win Cora's heart, in the hopes that she'll prove to her ex that she's ready for commitment.
All that it'll take for both of them to get their girls is a five step plan.....
Oh. My. Word. This book drew me in like a big, warm embrace and I honestly did not want to let go! I loved the dual narrative between Alex and Molly, how beautiful both their alternating chapters were, Alex's especially really tugs at readers' heartstrings as we learn about (quite early on) her Mum's struggles with alcoholism. That college is meant to be a fresh start for both Alex and Molly, for Molly to make friends (she's only ever really opened up to her Mum before) and for Alex to work towards her goals of working in medicine, never having to worry about money again after having, well, not the most comfortable childhood. By the same token, it was really interesting reading about Molly's Mother's dislike of being Korean and how Molly felt bad about being Korean, at times, too, it just shows, all the more, how the characters are written as so unflinchingly real, you just want to reach into the pages and reassure both of them that everything will be okay! Without treading on the spoilery waters too much, I will say that I instantly found myself wanting Alex and Molly to get together, their spark is so electric right off the cuff!
Themes: Family, Race, Alcohol abuse, Friendships, Healthy romantic relationships.
Brooklyn Saliba