Sea of tranquility by Emily St. John Mandel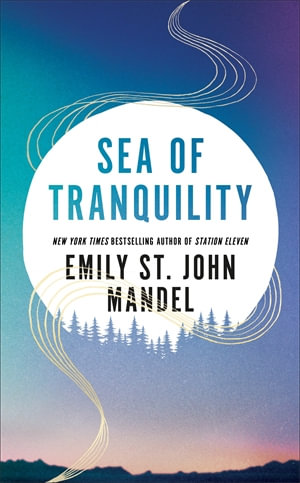 The best-selling author of Station Eleven and The Glass Hotel returns with a novel that explores the idea of time travel, pandemics, and music. It begins in 19012 with Edwin St. John St. Andrew who has been exiled from England to the very different world of Canada. While there he enters a forest where he hears a violin echoing in a large building, like a cathedral. Two hundred years later Olive Llewellyn, a famous author, is on a book tour. Her book describes a passage of a man playing a violin in an airship terminal. Meanwhile Gaspery-Jacques Roberts is tasked to find the anomaly in the time travel structure of the man playing a violin.
All of St. John Mandel's characters draw the reader in. It is very easy to relate to Edwin, a young man in a foreign country, with no skills to survive. Olive Llewellyn's book tour, her descriptions of the loneliness of being in a hotel room by herself and the dangers of a pandemic all strike a familiar note, while Gasper-Jacques' investigation into the strange violin music and his trips back in time are all fascinating.
The narrative skips back and forth in time but is written so beautifully by St. John Mandel that the reader has no problem imagining the different time zones. Her connections between Olive Llewellyn's house and novel and Gaspery-Jacques ensure that the tantalising mystery surrounding the puzzle of the violin music keeps the reading wanting to know how the characters are linked. And the conclusion when threads are drawn together in a dramatic way is most satisfactory.
I read this as a stand-alone novel and thoroughly enjoyed it but suspect that readers of Station Eleven and The glass hotel may bring more understanding to a few of the minor characters in the novel. Readers may also enjoy The time traveller's wife by Audrey Niffenegger.
Themes: Time travel, Epidemics, Authors, Relativity, Moon colony.
Pat Pledger