Palazzo by Danielle Steel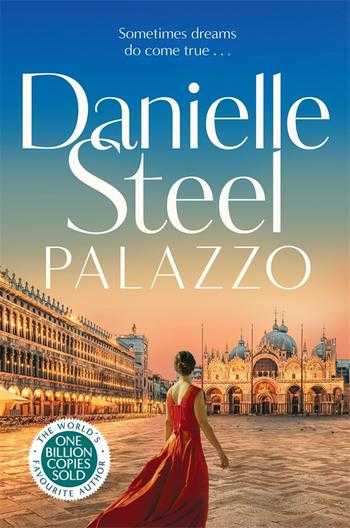 The title refers to a Venetian palace owned for centuries by the main character's family – the Saverios, owners of an Italian haute couture leather goods family business.
The contemporary story focuses on the eldest daughter, in her early twenties, becoming responsible for the business and her younger brother and sister on the sudden death of their parents 15 years earlier. The story basically details the trials and tribulations of Cosimo Saverio's battle to keep the business and the palazzo in the face of the brother's treachery.
The romantic element is somewhat predictable and the characters appear somewhat as stereotypes and not always believable.
A book for light reading entertainment with the main theme being dealing with family conflict while maintaining standards and values. The modern day settings of Venice, Rome, Paris add interest as do the comparisons of the family business with Hermes.
Themes: Fashion industry - Italy, Leatherwork, Venice, Death, Gambling.
Ann Griffin