Lost and found by Kathryn Schulz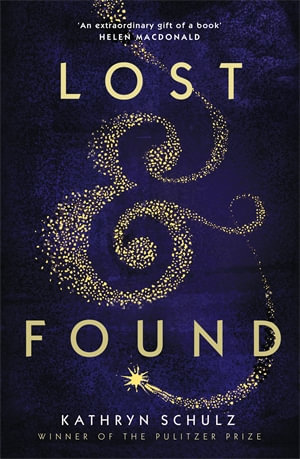 Kathryn Schulz writes beautifully and profoundly about the grief of losing her father, and, in the same time period, finding the love of her life, designated only as 'C'.

Lost and Found is subtitled 'a memoir' and while Schulz describes in detail these two significant events in her life, the book is less a memoir and more a philosophical discussion of the experience of loss and finding. It is truly an ode to life, for life consists of both these things, the deepest grief and the most joyous happiness. These are the two parts of the whole.

For readers who are experiencing the sorrow of loss, this book reflects that grief but also offers  the uplifting recognition that loss and joy are intertwined; life combines both the good and the bad, and is in the end, an incredibly special gift. Schulz describes those special moments of wonder, at the beauty of the world around us, things that always offer the infinite wonder of the word 'and'. There is always 'and' – something else that lingers and will come.  'Life is and', not either/or, it is many things at once, connected to everything.
This book would be a welcome comfort to those who are struggling with grief, and a reminder to those who are overwhelmed by daily stresses, that life is an amazing and wondrous thing; something we should stop and just experience in the moment, the infinite variety – the sad and the sublime, the beautiful, the magic, the wonder, the joy.
Themes: Loss, Grief, Love, Life, Philosophy.
Helen Eddy