Lakesedge by Lyndall Clipstone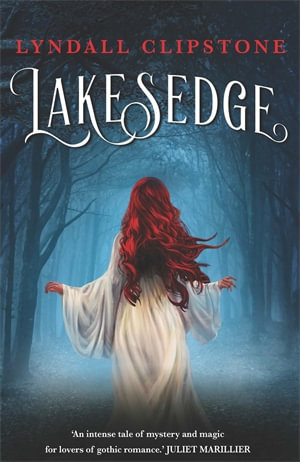 Lakesedge is the story of Violeta and Arien Graceling, a brother and sister who have clung to each other through a lifetime of uncertainty, loss and pain. Found abandoned in the woods as young children, they are raised by an adoptive mother who quickly turns abusive once she learns of Arien's strange and dark abilities; abilities that he cannot control.
This darkness has been a secret shame binding the family together for years until it is discovered by Lord Rowan Sylvanan, a man with his own violent and shadowed history. Whisked away to Rowan's manor, Violeta fights for Arien's safety and her own growing feelings for the mysterious lord.
Lakesedge is a dark fantasy that ticks all of the Gothic boxes: isolated location, young and vulnerable heroine, recalcitrant hero with a tragic past and a mysterious evil force which threatens to keep them apart. It is authored by debut young adult writer Lyndall Clipstone, a former youth librarian who lives in the Barossa Ranges of South Australia. While at times Clipstone pushes the Gothic stereotypes just a tad too far – from atmospheric to histrionic – Lakesedge is an enjoyable monster mystery with a good dash of romance thrown in. It is recommended for young adult readers.
Themes: Family, Magic, Monsters, Mystery, Romance, Fantasy, Gothic fiction.
Rose Tabeni