Gods & Monsters by Shelby Mahurin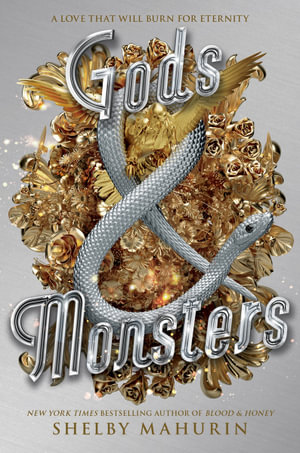 The final book in the Serpent and Dove series sees Lou, Reid and their friends face greater challenges after their narrow escape from Cesarine at the end of Blood and Honey. Not completely recovered from their ordeal, Lou starts acting differently, almost like she isn't herself. The road they travel is treacherous, as their faces are plastered on posters all over Belterra, and Chasseurs are constantly on their trail, not to mention Morgane, hell-bent on capturing Lou at any cost. As Lou, Reid and the others travel, they learn more about their enemies and themselves, and Reid is faced with a terrible choice - sacrifice or the death of those he holds dear.
This intense fantasy completes the Serpent and Dove series and is a must read for those who have read the previous two and want to know how the series ends. High drama and plenty of action, Gods and Monsters will keep readers on the edge of their seats as they read the exciting conclusion to the series. The novel has a map of Belterra and the book is split into multiple parts. Mahurin has created relatable characters who face difficult situations and a written a series that covers a variety of mythical and magical creatures. In terms of the content, it is more suited for older readers, as some of the scenes become quite graphic, in particular intimate scenes. This being said, they do not dominate the book, and the series would suit fans of Sarah J. Maas' Court of Thorns and Roses series. 
Themes: Fantasy, Magic, Relationships, Love, Loss, Good versus Evil.
Melanie Phillips