Game On: Shrinkle by Emily Snape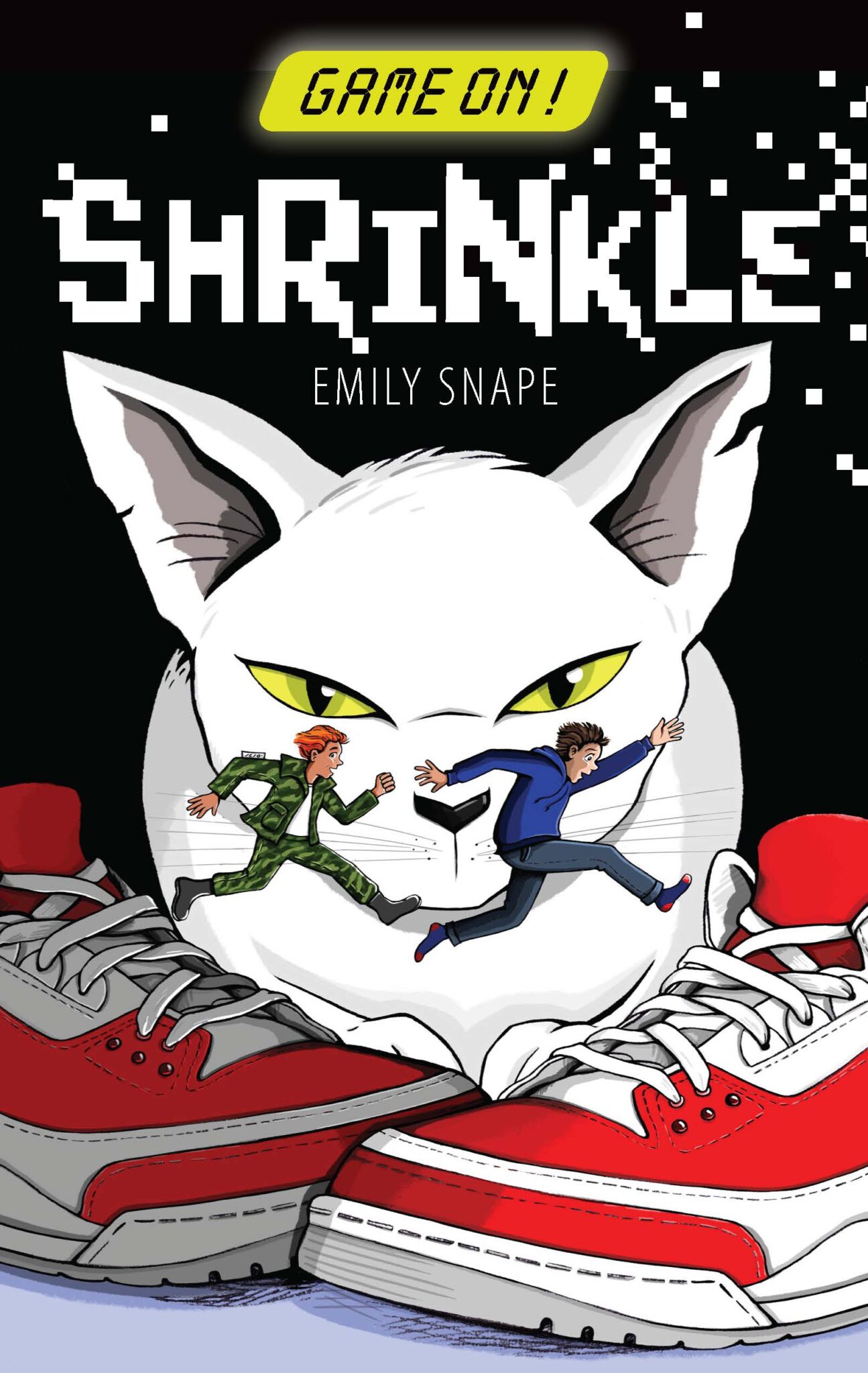 Game-obsessed Max in having a very, very bad day. After being pranked by his brother Liam in front of his class, he is now being looked after by their crazy neighbour Miss McBoob.
But things get even worse when Liam starts playing Shrinkle on Miss McBoob's phone because the app suddenly shrinks both him and Max to the size of a minifigure and their house, once so familiar, is now a treacherous landscape! Everyday objects loom large and even the cat is more like a tiger! Can they scale the sofa mountain, escape Miss McBoob's snoring mouth and outsmart the now-enormous pet cat? And will they stay tiny forever? Can they actually work together to beat the game?
Written to draw reluctant readers into print stories, the author says, 'Reading should be a pleasure and it was my aim to write books that pull you in and hook you from the start. Hopefully, then you can't help being moved by the characters as they grow and develop. I love comedy in books, but funny books also have to have heart, believable characters, and a great plot that keeps you reading till the very end.'
Using a modern premise of being drawn into a game, with characters not unlike themselves, and the sort of fast-packed , immediate action including countdowns, levels and time limits, this is the sort of story that will pull even reluctant readers away from their screens. They might even like to speculate on what might happen if they (or Liam and Max) were drawn into their own favourite game, a concept which, in itself, might spark story-writing and a group display of possibilities. Some might like to be inspired by the Lego Masters television series and recreate the world of their game, while others might prefer to broaden their horizons and explore the world of The Borrowers, a classic series by Mary Norton that dwells in the realm of ordinary becoming extraordinary.
Themes: Computer games, Apps.
Barbara Braxton