Game changer by Neal Shusterman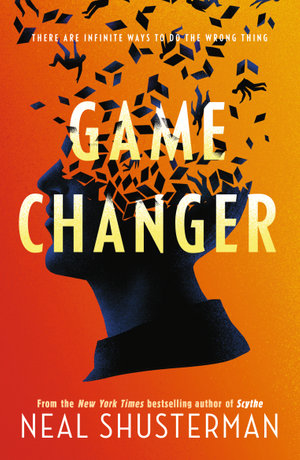 Neal Shusterman's books are impossible to put down. Unwind, Dry and Challenger Deep are testimony to Shusterman's ability to craft a compelling novel. Game Changer is no exception. The author builds on scientific theory that multiverses are inevitable to prompt the reader to consider the extent to which the decisions we make in this universe have implications for others living in parallel worlds.
Set in the present, the book follows Ash Bowman, a successful lineman on his high school football team. Linemen do not have the limelight in a football game, but are essential for the success of the team. The essential Ash experiences a head injury that's like a concussion, and yet leaves him feeling like something has shifted in his world.
In Game Changer the reader is expertly guided though alternative realities through which Ash processes the changes to his relationships, friends, family and world view. Shusterman provides the reader with opportunities to reflect on Ash's personal revelation that ". . . so much of history - the good and the bad - is influenced by hidden factors that no-one even thinks about . . . What choices are being made, what things are being said in high places that might seem so unimportant now, but are laying the groundwork for truly horrible things tomorrow?"
Game Changer casts the reader's attention to historical events and the social structure of our world while drawing a line to their consequences for ordinary people living ordinary lives. The characters are richly drawn so the reader feels drawn to them and invested in their futures.
This book is thought provoking with an ending that invites the reader to identify their own interpretation of Ash's experiences and the threat to his reality continuing to exist. Game Changer will intrigue and provoke heated discussion. Questions for group discussions and extension activities are available in the Educator's Guide and Discussion Guide.
Themes: Relationships, Sexism, Racism, Misogyny, Privilege, Homophobia, LGBTQI+, Football, Time travel, Multiverse.
Linda Guthrie