Fable by Adrienne Young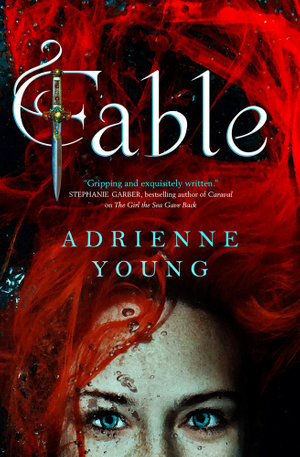 Fans of a good adventure story that you cannot put down will be thrilled with the story of Fable, a young girl who has been abandoned by her father on the island of Jeval. Here she survives as a dredger, a diver who goes after precious gemstones found deep in the waters around the coral reefs. It is a precarious and dangerous life and Fable desperately wants to get off the island and claim her rightful place on her father's ship. A young ship's captain West has been buying the gems she harvests from the sea and when things become too dangerous for her on Jeval, she manages to escape aboard his ship.
Young's world building is beguiling. It is easy to imagine the life that Fable leads, the things she must do to survive and the life of the young crew on board West's ship the Marigold. The sights and sounds aboard an ocean-going sailing ship come alive, while the underwater mining that Fable excels at is vividly described. And the excitement and danger that Fable faces in this action-packed story will keep the reader rivetted as they follow her adventures as she tries to get back to her father.
Fable is a strong, feisty clever young woman and West and the crew of the Marigold are all strong characters that the reader will enjoy getting to know. Then there are the villains, including Zoya who is a cruel captain, the terrible harshness of punishment on the high seas, and the tortured relationship between Fable and her father Saint, all of which make for a gripping story. Themes of abandonment, family and the meaning of home are all explored, and the slight touch of romance will be enjoyed by fans of that genre.
Readers who enjoyed Six of crows by Leigh Bardugo are likely to enjoy Fable. It certainly deserved being a Goodreads Choice Award Nominee for Young Adult Fantasy & Science Fiction (2020), and 2021 Best Fiction for Young Adults, and with a truly frightening cliff-hanger ending, the reader will immediately want to read Namesake, the next in this duology.
Themes: Sailing, Diving, Abandonment, Family.
Pat Pledger