Escape from Mr Lemoncello's Library by Chris Grabenstein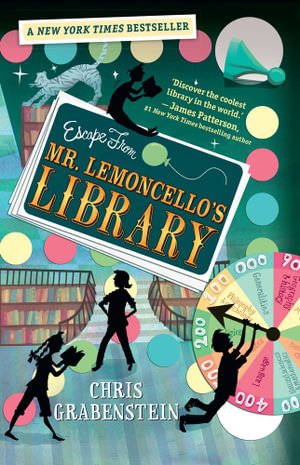 This is an outstanding entertaining exploration, adventure and escape from a library, incorporating games playing, puzzle decoding, interpretation of the Dewey system and friendship dilemmas.  It is like playing a computer game in your head! I have recommended this to the able readers in Primary school – Year 4+, who have all loved the story. It quotes many great authors and books that children can aspire to read, and some that adults may have  read. Once  I got going, I couldn't stop until the conundrum of how to escape the Library came to an end. Highly recommended for readers aged 10-13 and will be much loved by Librarians for the honour it gives to libraries and the wealth of treasure that can be found therein. Once a reader discovers the quirky style and worlds of Chris Grabenstein's adventures, they will be wanting more.
Themes: Public libraries, Books and reading, Games.
Carolyn Hull