Dreams from my father: Adapted for Young Adults by Barack Obama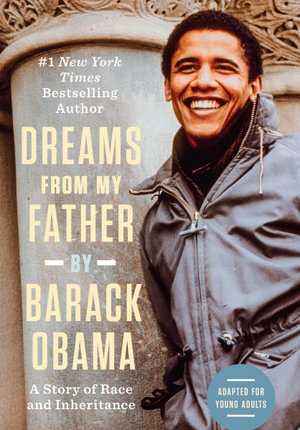 Barack Obama wrote his memoir soon after his study years at law school and when he was just married. He had not entered politics. Obviously a young man with a great sense of social justice at the time but also very keen to understand his past, he set about telling his story with a view to encouraging his readers to consider the same. At a time when a new school curriculum is being released for Australian schools, with more focus on international historical perspectives, this is a valuable addition to school and personal libraries. In his newly written introduction to this 'young adult' edition, Obama stresses how important our knowledge of history is to the formation of inquisitive, observant and analytical minds. The reader follows the life of this President-to-be, as he journeys through words, with his mother from Kansas to Hawaii, with his father and extended family to Kenya, with his stepfather and half sister to Indonesia, all the while examining his heritage to understand himself better. This edition features a concise family tree and coloured family photos. Obama writes with humility and generosity; also starkly aware of the injustices of the world around and his desire to do as much as he can to alleviate inequality. This memoir continues to inspire and the young adult reader will enjoy his story: it is easy to read and his thoughtfulness comes through so beautifully. He would like the young to feel inspired as he was to share their stories and 'to value the stories of others'. Teaching notes are available from the publisher.
Themes: Autobiography.
Julie Wells