Dark rise by C.S. Pacat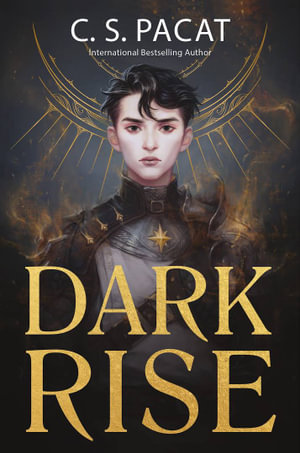 Bestselling Australian author C.S. Pacat is back with a new young adult fantasy series. Dark Rise is the first in a proposed trilogy set in an alternate early nineteenth century London. It follows Will, a sixteen-year-old dock boy who is on the run after the murder of his mother. Will does not know why she was killed or why the murderers are still pursuing him, he only knows that they are getting closer and time is running out. He is guided towards a mysterious organisation named the Stewards and discovers that he may be key to a brewing war of good versus evil.
Pacat made her name with the highly acclaimed yet controversial – and extremely sexually explicit – Captive Prince series. Dark Rise is a toned-down iteration of Pacat's writing stye, more suitable for an older young adult audience. However, the characteristics that won Pacat so many fans with her previous work – clever dialogue, fraught and forbidden relationships and excellent world building – are also present in this novel.
While Dark Rise is most definitely not for the faint-hearted, or for younger audiences, Pacat has turned her hand very successfully to young adult fiction. Dark Rise is sure to win her a legion of new fans, eager for the release of the next in the series.
Themes: Fantasy, Historical, Romance, London, Magic, Good vs Evil, War, Violence, LGBTQIA+.
Rose Tabeni