Can you whistle, Johanna? by Ulf Stak and Anna Hoglun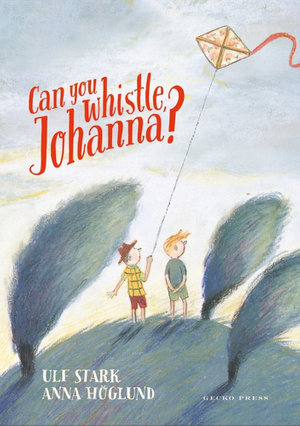 An enchanting and thought-provoking story that challenges you to reflect and ponder the importance of the relationships that we create and foster. First written in 1992 by Swedish author Ulf Stark, this story was later translated into English. Can you whistle, Johanna? is a story about a young boy, Berra and his friend Ulf. Berra seeks to find a grandfather of his own, after hearing how exciting they are to have from Ulf's own experience. He questions why he doesn't have one already, as they sound really cool. The next day they come up with a plan to find a grandfather and what a better place to start, than the retirement home. On arrival at the home, Berra and Ulf find Ned and it seems that both Ned and Berra are made for each other. Both are unknowingly seeking a human connection and are happy to have someone special to share their life with. Touching moments throughout the story make the reader question the importance and significance of relationships. Both Ned, Berra and Ulf build a respectful and loving relationship as they listen, share and forge a caring and thoughtful connection.
Delightful illustrations throughout the book by Anna Hoglund compliment the storyline and bring further enjoyment to the story. As Berra, Ulf and Grandpa Ned spend time together, there is a sense of warmth and kind-heartedness in their generational bonding. Ned shares elements of his past including his whistling skills with the song, 'Can you whistle Johanna?'. Berra fervently attempts to master the whistling skills that Ned shows him, however, can't quite master them yet. A poignant conclusion leaves the reader with a sense of how sharing special moments, can bring pleasure to people's lives that they will never forget.
Themes: Empathy, Friendship, Family, Kindness, Reflection.
Michelle O'Connell