A spoonful of murder by Robin Stevens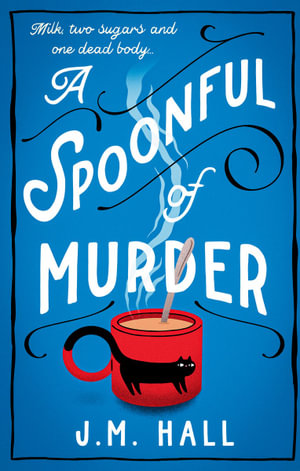 The sixth mystery from the bestselling, award-winning author of Murder Most Unladylike is a must read for lovers of the series and the mystery genre.
When Hazel's grandfather passes away, she and Daisy set sail for Hong Kong. When they arrive, Hazel is astonished to find that she has a new baby brother, and it seems as if she is now passed over as less important in the family. When Hazel is framed for a murder, the two girls must use all their ingenuity and intelligence to find out who is threatening Hazel's family and who kidnapped Teddy her baby brother.
The setting of Hong Kong in the 1930's makes this stand out from the others in the series. It is fascinating to see Hazel in her own milieu and to see the differences between her standing in her Hong Kong family and how she is treated in England. It is a shock for Daisy to find that she comes second in Hong Kong, and the fact that she an Honourable is not very important. Hazel comes into her own, with her knowledge of customs and people while Daisy must come to grips with the fact that Hazel's father has two wives, and that family life is very different.
The book is very well written, and readers will be captivated not only with the descriptions of Hong Kong but with the notion of gangsters, private detectives, British parties, and a very sinister murder. This is an outstanding series and A spoonful of murder is a wonderful read.
Themes: Murder, Hong Kong.
Pat Pledger