Review Blog
May 04 2010
Shades (series) by various authors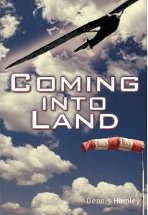 London, Evans Brothers Ltd, 2009.
(Ages 11-14) Shades is a series of books produced by Evans Brothers Ltd in London for the teen who wants short (about 7,000 words) fast paced, exciting and clever plots with good characterisation and writing. For lower secondary kids who do not want the length and complexity of many modern novels, then these can offer an alternative. They do not have the look and feel of a reader or a book for special kids, but rather have good covers, strong binding, with snappy titles and enticing blurbs.
Coming in to land by Dennis Hamley tells the story of Jack at a cadet's camp during 1943. Here the group of boys is given instruction in flying a glider and one boy, Cecil, takes a dislike to Jack and so treats him cruelly. A neat resolution has Jack saving both their lives, and along the way the reader will learn a great deal about flying and gliding.
Rising tide by Anne Rooney shows us the desperation of refugees, rolling it into a futuristic story of climrefs, escaping climate change.
There is also a series called Shades Shorts. An example is Ghost stories by 4 Shades authors, Dennis Hamley, Anne Rooney, Alex Stewart and Gillian Philip all bring a different taste of excitement to the page. Each story is quite dissimilar. The first story is a different take on meeting death, as Thea picks up a hitchhiker along the freeway.
Fran Knight
Editor's comment: Available from Heinemann in Australia.