Review Blog
Jan 03 2020
Nine Elms by Robert Bryndza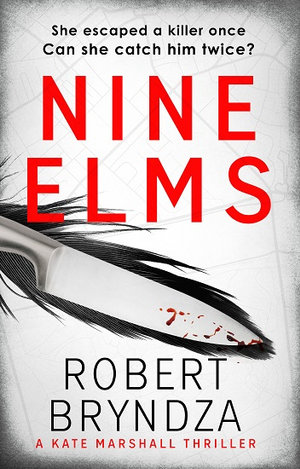 Kate Marshall
book 1. Little, Brown, 2019. ISBN: 9780751572711.
(Age: Adult) Recommended. It's always good to read the first in a new series and Bryndza brings readers a new character, Kate Marshall, into the fray of serial killings and danger. Kate Marshall has had to overcome the notoriety of catching the Nine Elms serial killer and has just got her life back on track, working as a university lecturer, fifteen years later. After losing her job as a detective and being crushed by the Press, overcoming alcoholism and forging a relationship with her son, she is faced with the news that there is a copycat killer on the loose. With her research assistant Tristan, she embarks on investigating the relationship with the cold case of the murder of a young girl named Caitlyn and the latest murders.
Bryndza has fleshed out an intriguing character in Kate Marshall, and it is easy to become involved in her life and trials, while admiring her skill at pulling together the threads of the old murder and the new ones. Her assistant Tristan is smart and capable, and the character and actions of the Nine Elms serial killer and his mother make for chilling reading and could well be a little too dark for some readers.
Bryndza has woven the past Nine Elm murders and the present copycat murders together very skilfully and there are plenty of twists and turns to keep the reader fully involved until the end.
This is the first book that I have read by Bryndza, and I will be sure to pick up the next in this series.
Themes: Police procedure, Alcoholism, murder, mystery and suspense.
Pat Pledger