Marmalade the orange panda by David Walliams. Illus. by Adam Stower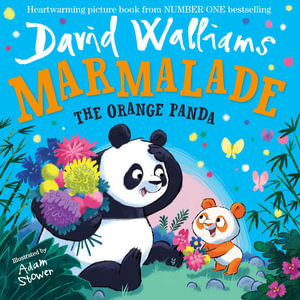 Well-known author David Walliams has written a powerful story about celebrating and accepting difference. Marmalade The Orange Panda is a picture book about a panda who is born white and orange rather than black and white. Called Marmalade by his mother, he is not accepted by the embarrassment of pandas. Yes, the humorous collective noun for pandas is an embarrassment. So, this baby orange panda is an embarrassment to the embarrassment! Sadly, Marmalade decides to leave his mum to search for where he might belong. Along his challenging and exciting journey he meets numerous animals in shades of orange, but he is just not quite the same as them. He eventually makes his way back to his mother after falling into some mud and changing colour to be more like the others. However, Marmalade and his mother come up with a fun and ingenious plan to surprise the rest of the pandas.
The large, glossy illustrations in this book are bright, colourful and engaging, and the clever use of different-sized text draws the reader's attention to the action taking place on the page.
This is a wonderful book that will be enjoyed by all ages and is a must-have for all libraries.
Themes: Animals, Being different, Belonging.
Kathryn Beilby